Martinelli & Co
Audit, Tax & Consulting
Martinelli & Co. is a full-service CPA firm based out of West Palm Beach, Florida that provides a variety of accounting and consulting services in South Florida. Martinelli & Co. offers financial leadership, guidance and advice to individuals, families, corporations and nonprofit organizations.
At Martinelli & Co., we are determined to build long term relationships with our clients, and we understand that each business and individual has their own unique characteristics and future goals. By providing you with the high quality services that you expect, and the respect, attention and communication you deserve – we look forward to serving you for generations to come.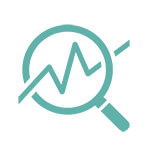 Audit
Martinelli & Co. provides a wide range of audit and assurance services in a variety of industries and specialties, including employee benefit plan audits required by ERISA, as well as audits of not-for-profit financial statements, utilizing a system of quality to control designed to ensure such services comply with professional standards.
Martinelli & Co.
Professional Designations & Memberships